You Can now own Steve McQueen's 1936 Indian Chief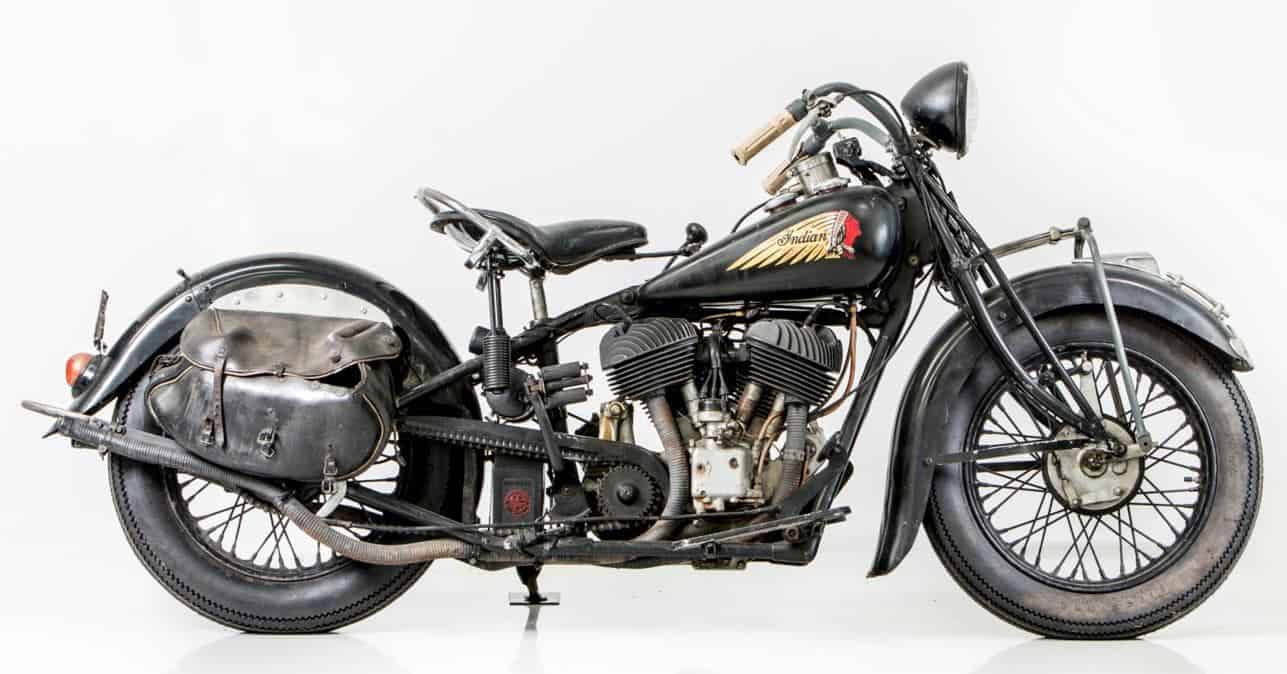 When it comes to bikes, Steve McQueen was initially most associated with Triumph as a result of his best friend, legendary Triumph racer and stuntman Bud Ekins. But in fact the first motorized vehicle he ever owned was an Indian. After a stint in the military he moved to New York City in the early 1950s, which is where he was introduced to acting. That old Indian had a sidecar attached and with it he terrorized the streets of Greenwich Village picking up girls along the way. Later in life, after his competitive racing started to wind down and his collection of vintage bikes started to grow, it was Indian, according to his wife, Barbi, that was his favorite marque. Of the 150-or-so motorcycles he owned throughout his life, several dozen of them were Indians. He showed particular loyalty to the brand, often seen at motorcycle and swap meets riding an Indian and/or wearing an Indian T-shirt, and he continued to collect and ride them right up to his passing in November 1980.
This Chief from McQueen's collection was sold as part of the famous 1984 McQueen Estate Auction in Las Vegas. It comes with that auction's original certificate of authenticity, the signed bill of sale and official 1984 odometer reading statement. Left in the same condition as when it was owned by the King of Cool, this is a rare opportunity to own what is perhaps the most iconic American motorcycle owned and ridden by the most iconic American actor.
As Indian owners we can look at this bike and see it is far from being stock. If this bike was sold on the open market without the association to Steve McQueen we are looking at a $25,000-$30,000 motorcycle as of 2018. However with the provenance of Steve's ownership this bike will probably be selling for over $100,000. No price is listed on the website. For info contact them at:
Source: 1936 Steve McQueen Indian Chief - Duncan Hamilton ROFGO